€340
Shared living/flatmate for rent
Madrid
---
Description
Carpetana-1---FANTASTIC-rooms-for-students-in-the-city-centre-of-Madrid,-PERFECT-for-UCM,-UPM,-UC3M,-URJC!!-;).
Want to spend the best year of your life in the most fun city on Earth?
Want to live with other international students in an amazing apartment with a great ambient and friendly atmosphere?
Then keep on reading!!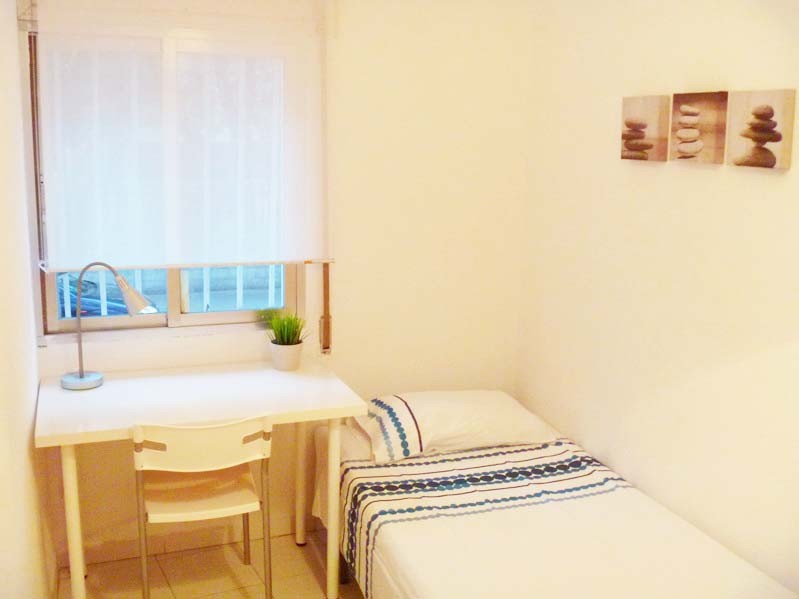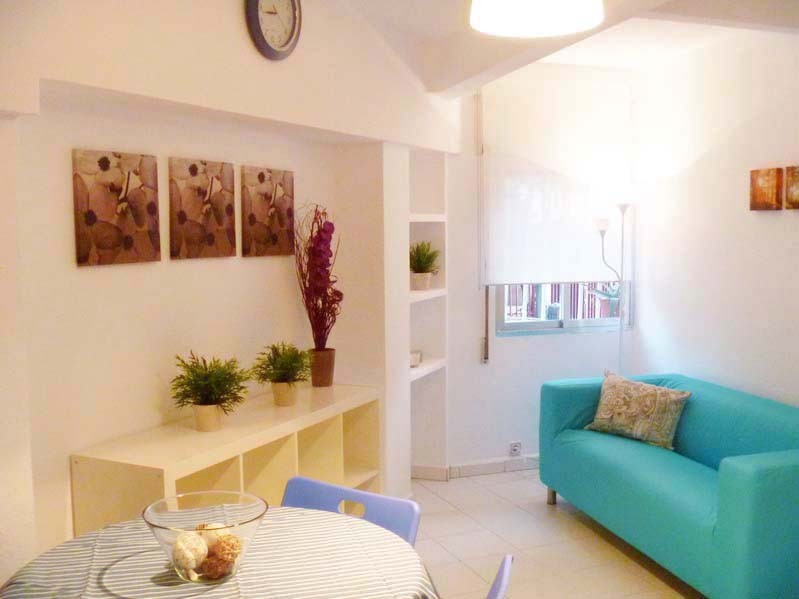 > Apartment at Carpetana
Number of rooms: 2 bedrooms, living room-kitchen, bathroom

Our Carpetana Apartment has a fantastic location very close to the Carpetana Metro Station (Line 6 gray). Everything you may need is very close in the neighborood: supermarket, grocery stores, bars, cafés, shops...
It is in the same Metro line as Ciudad Universitaria, where the main campuses of Universidad Complutense and Politécnica are located, so getting there only takes around 20 minutes.
Getting to the most centric place in the city (Puerta del Sol) only takes 15 minutes using Metro. Apart from normal buses and Metro (which works from 06:00 am until 01:30 in the evening), night buses that work all night allow you to get back home no matter how late it is.
The monthly transport card (Abono Transportes) lets you use all the transport in the city (Metro, Light Metro tram, short distance trains Cercanías, buses, night buses) for a very low price. The A transport area includes all the city centre and is where the apartment is located as well as most university campuses. The price is 35 eur per month if you are under 23 years old, and 55 eur if older. Depending on campus, if you attend the UAM, UC3M or URJC you may need a more expensive B1 or B2 transport card.
The apartment has been newly renovated. The kitchen is equipped with a hot water electric heater, fridge, electric cooking stove, microwave oven with grill, clothes washing machine, dry rack, iron and ironing board, cookware, dishes, glasses and cutlery. The apartment is in a first floor. Electric heaters in each bedroom. There is WiFi ADSL internet in all the apartment.
The expenses of the apartment (electricity, internet, water, condominum) are paid apart and are approximately 50 eur per month and per person depending on consumption.
We are a small family business and directly own the apartments that we rent. We are not intermediaries and we really care about all our tenants. That way we can also offer you the best prices and we do not charge you any hidden comission or matriculation fees!
The photos are absolutely real, 100% SCAM FREE!!
Do not lose time and contact us as soon as posible, we are sure you will not regret!!

   >Room CARPETANA 1:   small bedroom, 1 bed
       Price: 340 per month     // 15 daily rental
http://erasmusu.com/en/erasmus-madrid/room-for-rent-student/carpetana-1-fantastic-rooms-for-students-in-the-city-centre-of-madrid-perfect-for-ucm-upm-uc3m-urjc-227589

    >Room CARPETANA 2:   small bedroom, 1 bed, interior
       Price: 290 per month     // 13 daily rental
http://erasmusu.com/en/erasmus-madrid/room-for-rent-student/carpetana-2-fantastic-rooms-for-students-in-the-city-centre-of-madrid-perfect-for-ucm-upm-uc3m-urjc-227590
Monthly rentals: 3 months minimum stay, taxes included, expenses paid apart (aprox. 50 per month and per person), 1 month deposit
Daily rentals: 10 days minimum stay, all expenses included, 10 day deposit. Stays under 1 month duration will have a 40 eur sign up fee. Usually only offered between june and august 20th, but can consult with us the availability.

If you need additional information or want to make a booking do not hesitate to contact us.
Wish to hear very soon from you! ;)
Details
Price:

€340

Internal Reference No.:

227589

Number of Rooms:

2

Building Type:

Habitaciones en pisos compartidos
This Shared Living/Flatmate for rent is located at Madrid . The home has . This Shared Living/Flatmate in Madrid is for rent for €340 .
Disclaimer
The information about this listing comprises a listing advertisement. Listanza makes no warranty as to the accuracy or completeness of the advertisement or any linked or associated information. Further, Listanza has no control over the content. The information is provided and maintained by the owner/agent. Please contact the owner/agent directly to obtain any additional information.
2021-10-14, Viewed 0 times.